Experienced. Certified. Safety Focused.
Reliance Offshore has an extensive pool of highly qualified Canadian crew available to work on marine & offshore projects in Canada and internationally. Our crew are active on projects worldwide and have supported all of Canada's largest offshore projects since 1981.
Our qualified recruiters adhere to an extensive evaluation program and have years of experience – meaning you can trust them to deliver excellent results. Be assured our focus, like yours, is on safety and quality (ISO 9001:2015).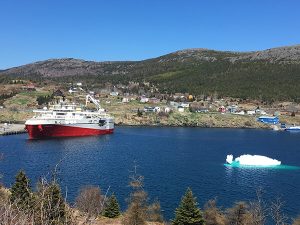 We maximize local benefits by utilizing best hiring practices that support diversity and employment equity. Having worked with the world's top offshore and marine contractors, we have over 40 years of experience providing comprehensive crewing services. Whether your project calls for marine, construction, exploration, production or catering personnel, you can rely on us to deliver qualified, safety focused, fit, hard working crew.
As part of our commitment to enhancing the future of Eastern Canada's marine industry, our Marine Personnel division, in partnership with local universities and post-secondary institutions, successfully facilitates work term placements for Cadets of Nautical Science, Bridgewatch, Marine Engineering and Marine Diesel Mechanic programs.
We ensure that all prospective workers have passed extensive evaluations and assessments. We also make your job easier by coordinating the training and administrative set-up for each worker.
Our services include:
Recruitment & Selection
Training Management & Compliance Reporting
Human Resources Management
Payroll & Benefits Administration
KPI Measuring, Monitoring & Reporting
CNSOPB/CNLOPB Benefits Reporting
First In Safety
You'll feel secure with our uncompromising commitment to safety. An essential component of Reliance Offshore's Safety Management System is the application of international marine and industry standards, including MLC 2006, STCW 95, ISM & CAPP guidelines. We ensure all workers are fully trained and fit for work before they arrive on your project.
Our Experience
Experience Highlights
Reliance Offshore has demonstrated ability in the provision of experienced offshore personnel. We have expertise with a number of offshore energy project areas including production platforms, rigs, seismic exploration, heavy lift crane, subsea construction, wind farm installations, accommodation vessels and support vessels. Our diverse experience allows us to successfully partner with our clients on a multitude of projects.
Galley & Accommodations Crew
Reliance Offshore supplies catering managers/camp bosses, cooks, bakers and stewards/stewardesses for various vessels and installations operating in Canada's Oil & Gas industry. Our crew have supported operations on platforms, rigs and vessels including but not limited to: Ramform Titan, Ramform Atlas, Ramform Hyperion, Atlantic Explorer, SSCV Thialf, Deep Panuke-PFC Thebaud and M/V Botnica.
Rigging Teams and Deck Crews
Reliance Offshore riggers and deck crew have assisted in the installation, construction and maintenance of many subsea components including pipelay, umbilicals, risers, mattresses, etc.  Involvement in East Coast of Canada and global projects in Gulf of Mexico, Africa, Venezuela, Brazil, etc. include Sable, Newfoundland & Labrador Grand Banks (Flemish Pass, North Amethyst, J'eanne d'Arc Basin, Labrador Coast, Hibernia South Extension), Deep Panuke, Hebron, Shenzi, Cascade, Frade, Aseng and Nakika.
Platform and Production Workers
Reliance Offshore provides long term and relief crew for platforms and FPSOs.  We have been supplying local platform personnel for over forty years. Our crew have become specialists in their fields.